Martha - I'm sure you're more than ready for your full peek of baby CJ. Here it is! This little guy was beyond sweet and only a week old. The perfect age for his first photo session (out of his mom's tummy that is). Enjoy, you guys!
Like I mentioned before, CJ rocked an adorable scowl most of the session.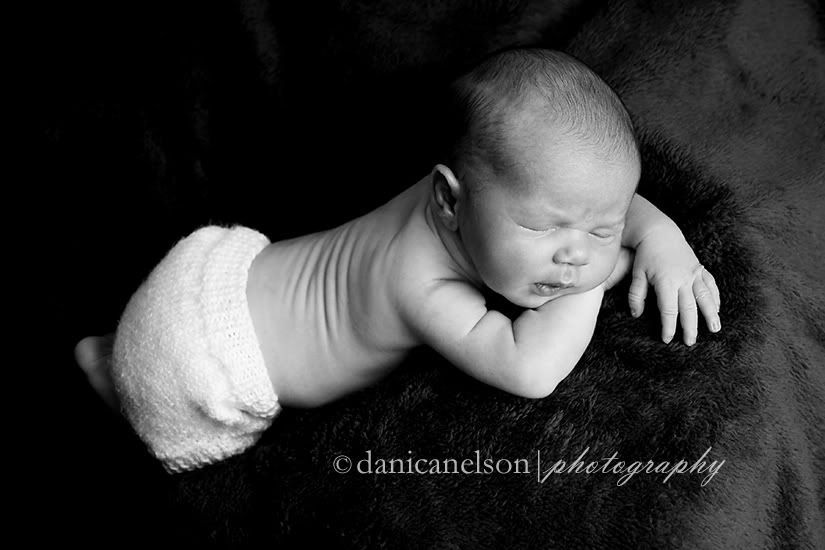 Don't you want to kiss those toes?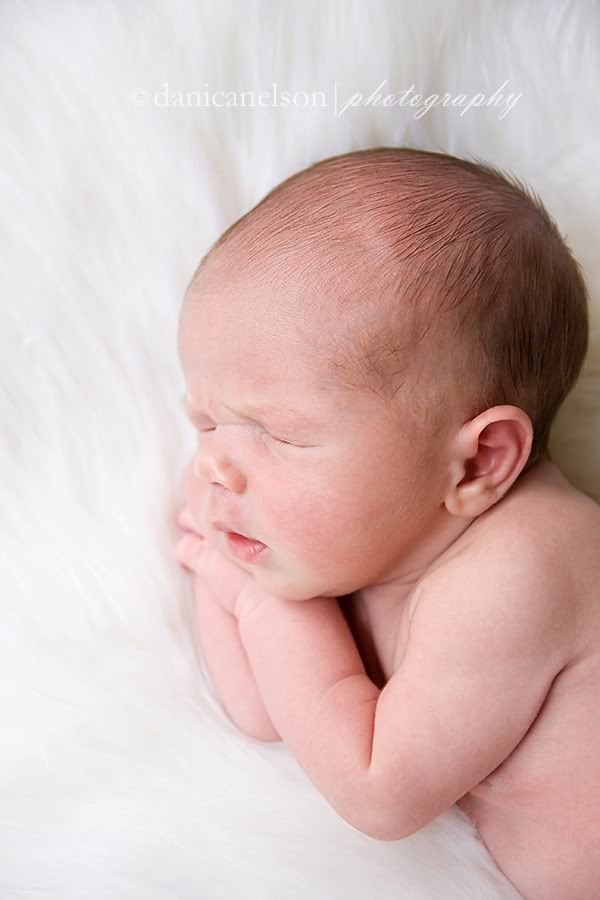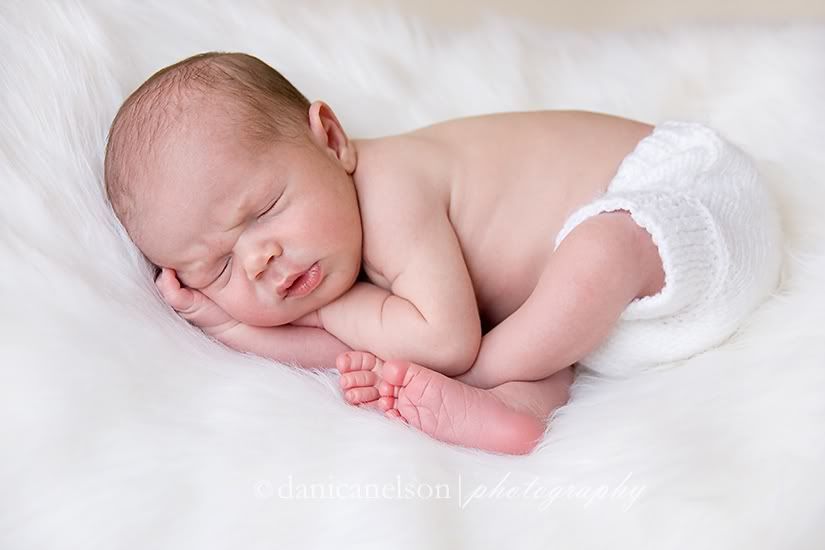 Love what a little bean he is in this one.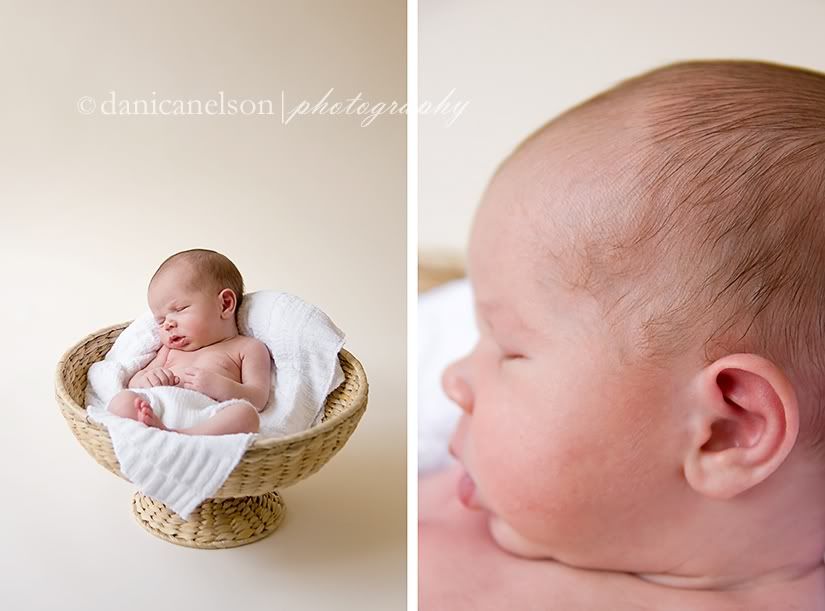 Sweet dreams...and more scowls. :)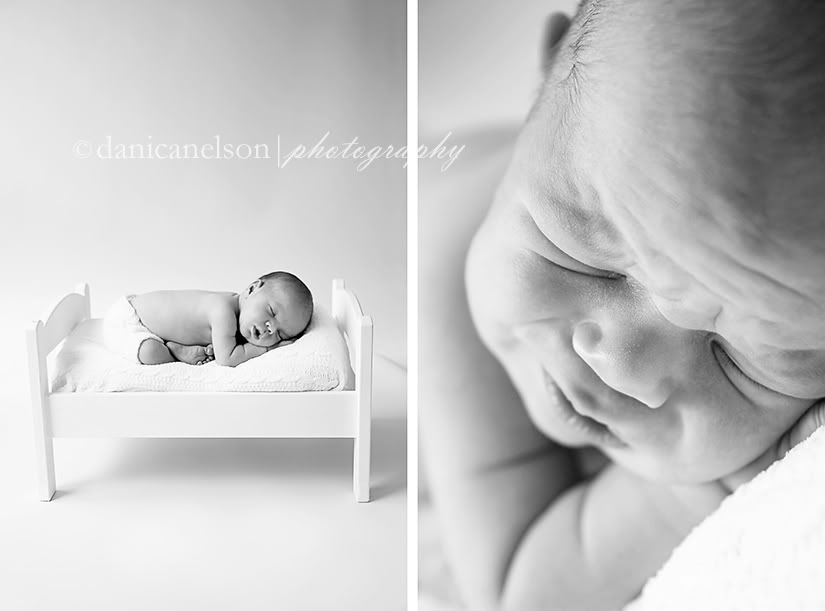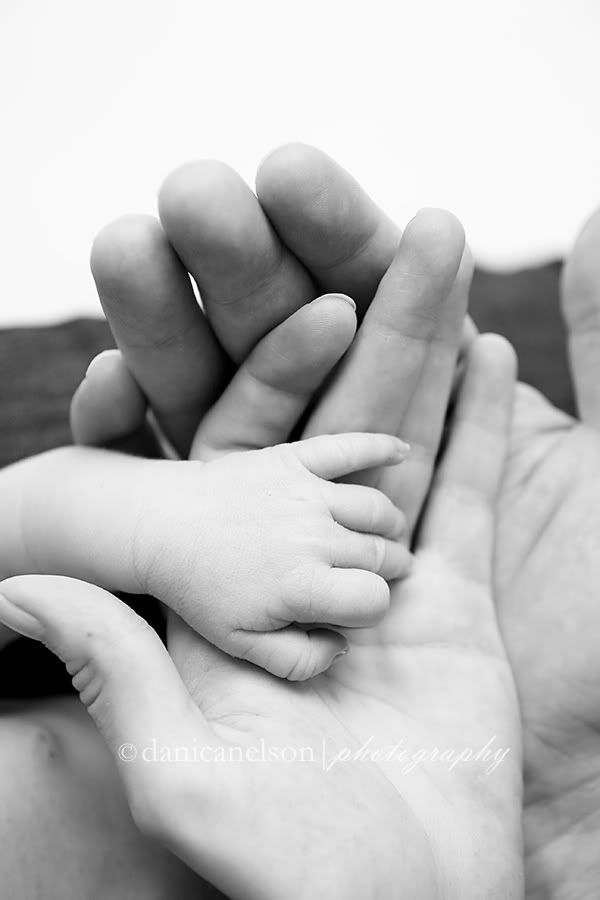 Thanks A family - I hope to have your family session peek up sometime next week!