Oooh, look at me getting all funky with Poladroid's cool download (get it

HERE

). I snapped these quickly during the kids' bath a few nights ago, in terrible light, and I'm okay with the fact that they are far from perfect. I did just order a Lightscoop from

ADORAMA

, thanks to my friend Lillian's success with it, and on

THIS POST

from the Momtog blog. Hopefully my next set of night time bath pictures are a lot better!

I promise the bath water was (relatively) clean, not green and murky!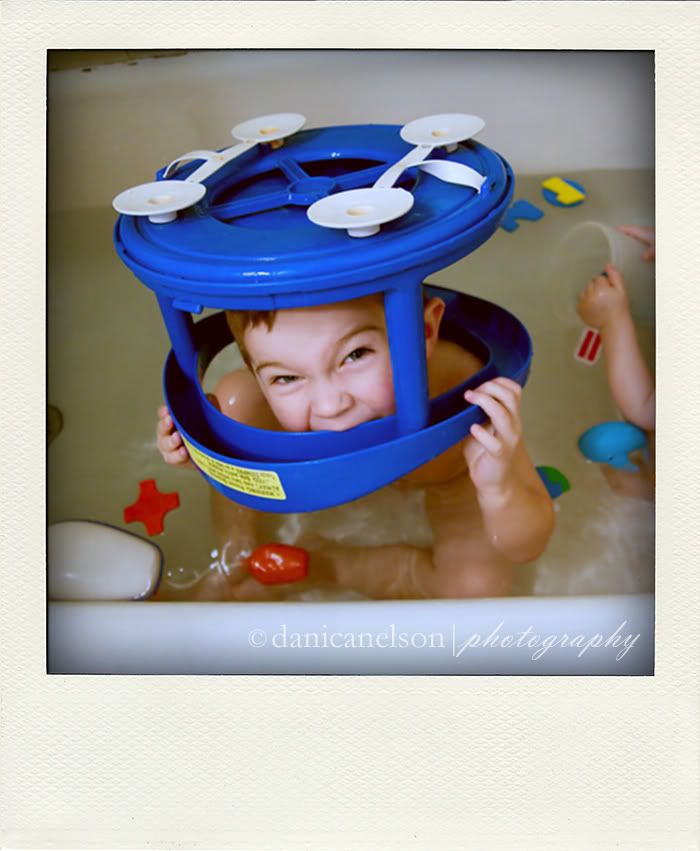 I'd even kiss that cute nose with snot and food covering it.



Giving sis a kiss on the arm (not sucking her blood).



I just love those little wispy pieces of hair by her ear.