Remember this drop-dead gorgeous (in a handsome way) baby boy, Cameron, from his summer mini shoot
HERE
? Well his first birthday is just around the corner! We had a fun little shoot, and I was excited to get some serious shots along with the smiles, since he is one of the most adorably serious babies I've ever known.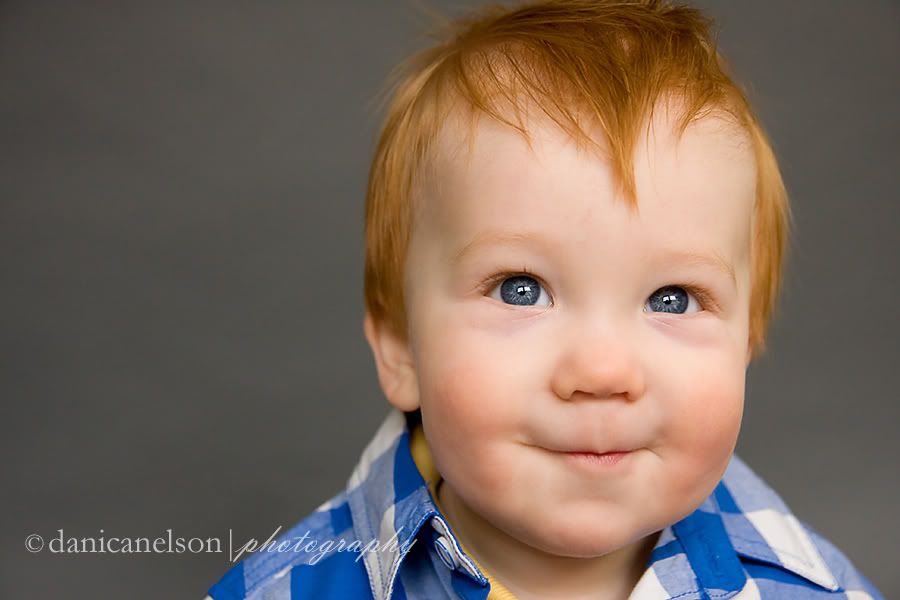 I love it! "Listen, lady, if you don't back off, I'm gonna hit you with this here leg!"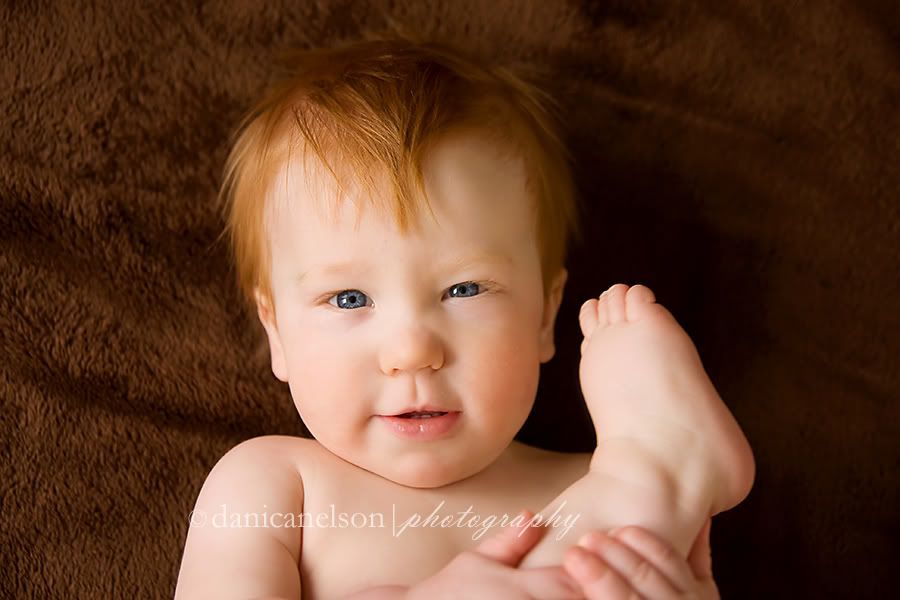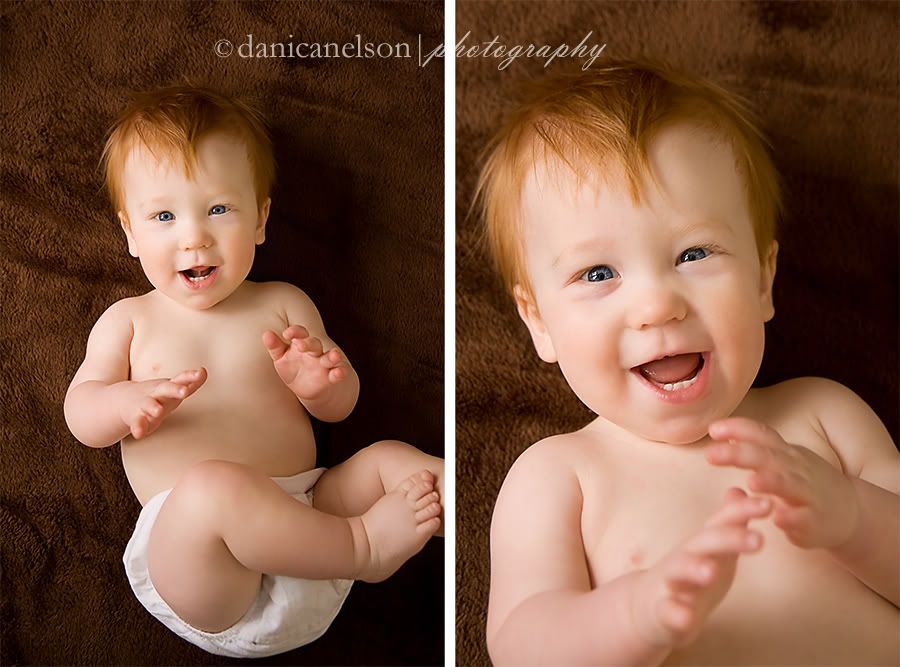 Ha! "Mom, you're making a fool of yourself."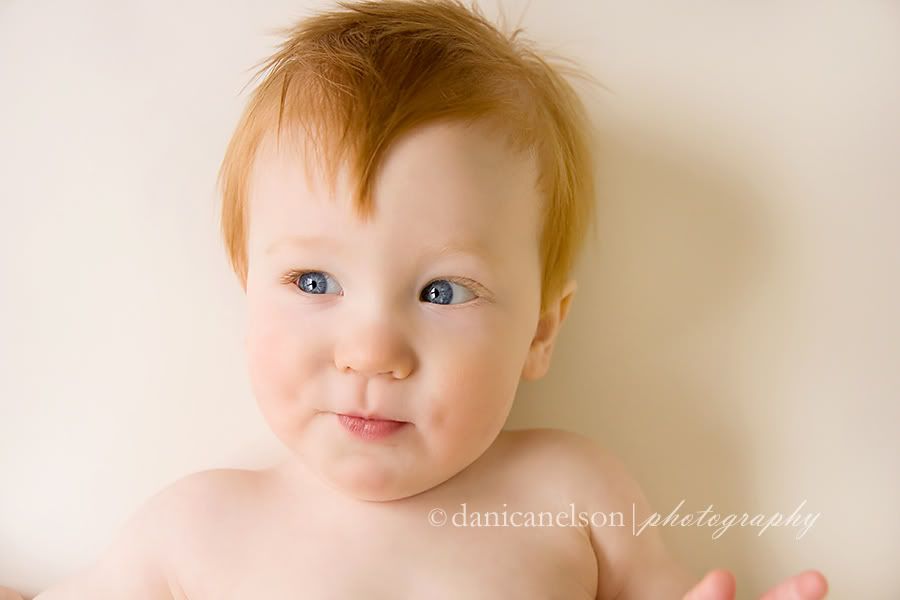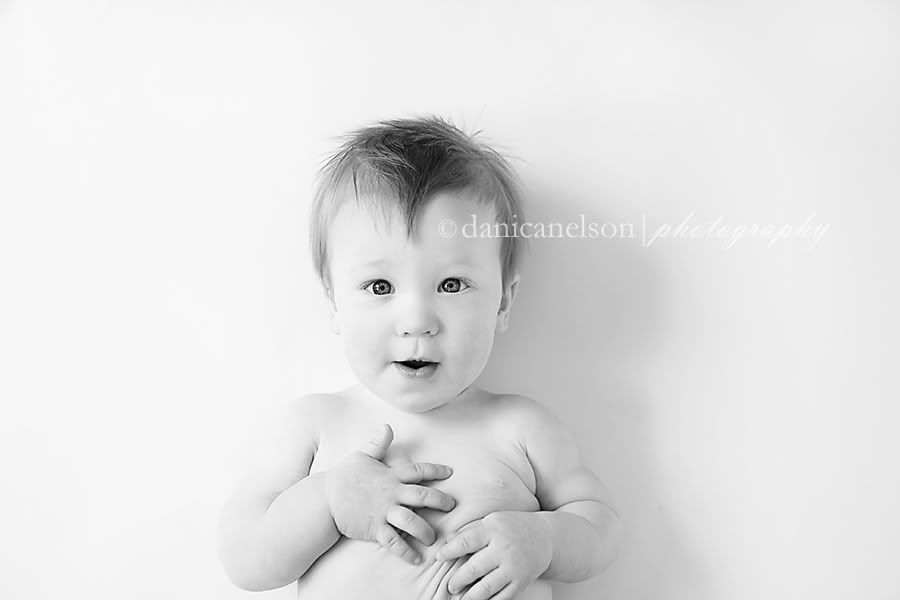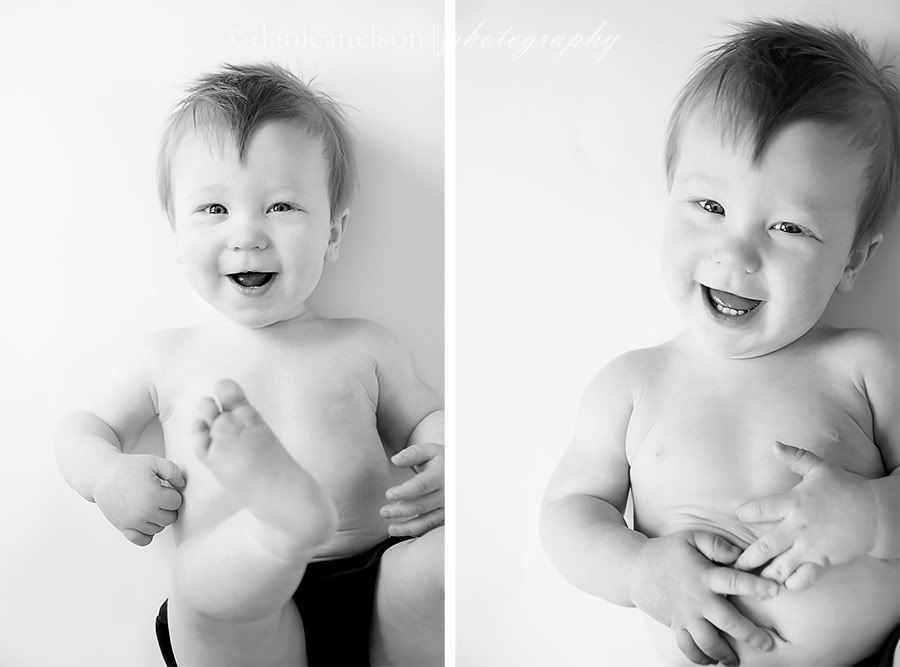 I love that little boy: cheeks, rolls and all!