Cameron's big brother, Tommy, is Carson's best friend. They hooked up for a park playdate today and then we hung out for a little while at our place. I just couldn't look at Cameron's beautiful (in a handsome way) blue eyes, porcelain skin and fuzzy red-blonde hair for one more second without capturing it for forever! So....I pulled out the white chair and walked out to my trusty alley (tired of alley shots yet? sorry, more to come soon...). Oh he is the cutest guy ever with his three (yes three!) arm rolls. Almost eight months old already...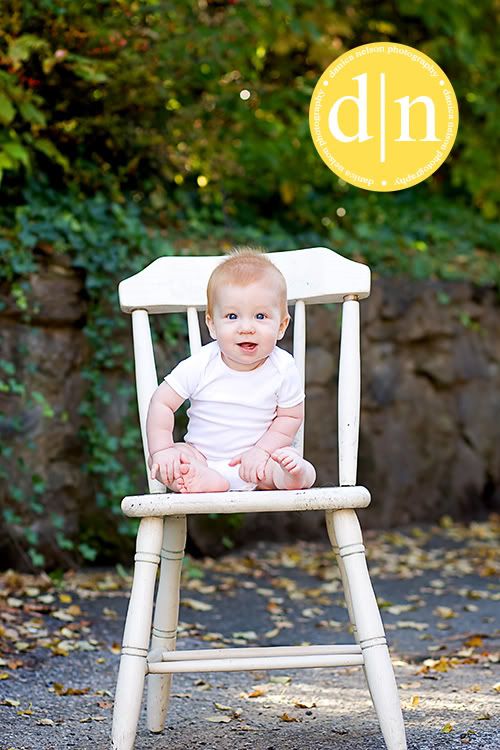 Clar - here's a good shot of those two new teeth!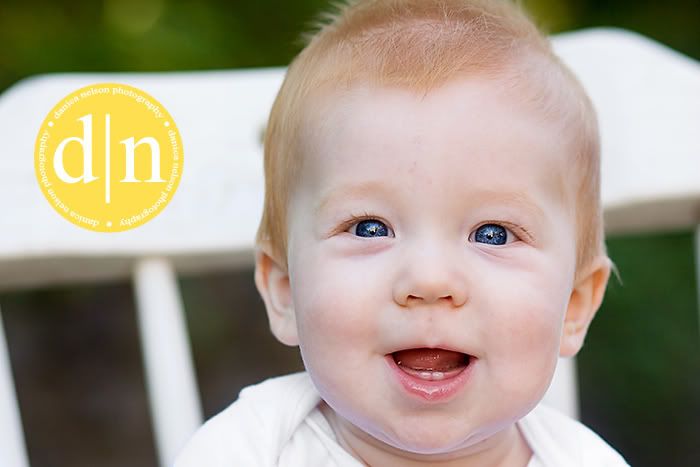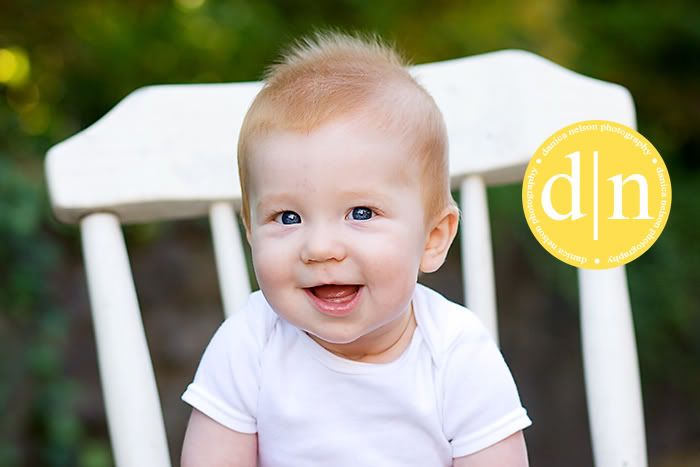 Look at the starbursts in his eyes...unreal.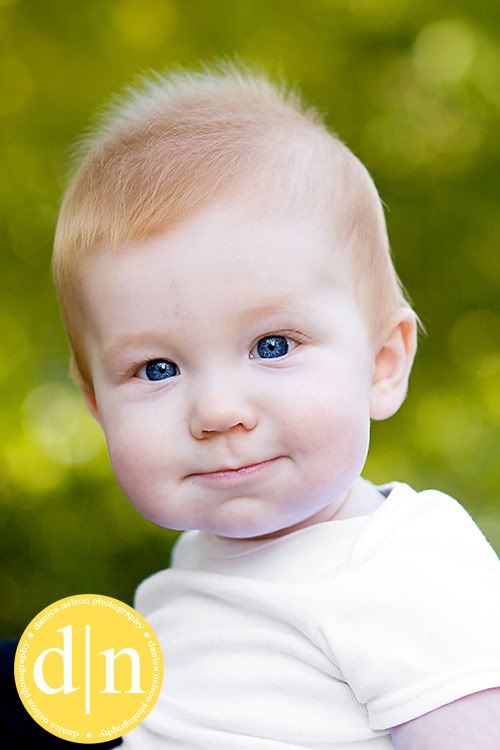 Oh what would I do without a camera? I do believe it's become a part of who I am.