This was my fifth time photographing 8-month old baby Jade (if you count when she was in her mom's tummy). -you can see her other sessions
HERE
- She's such a happy baby and was a delight to capture this time...and "capture" is a good word to describe how the session went! Let's just say she's on the move and Mom got a good workout this time. Can you even stand all of those beautiful rolls?! Oh, I could just eat her up.


She just loves sticking that tiny tongue out.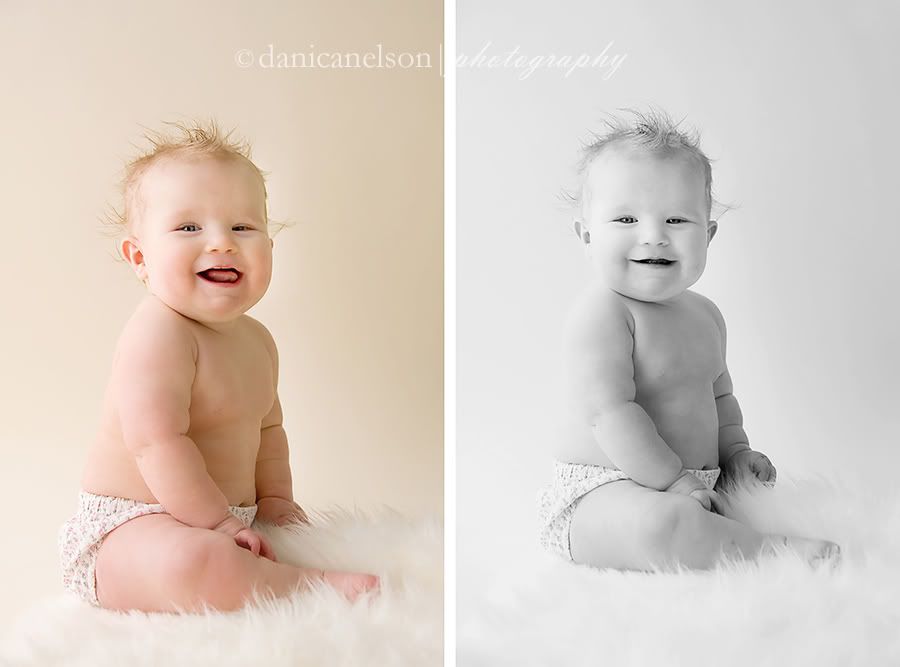 Love that wavy blond hair, baby blues and new little teeth.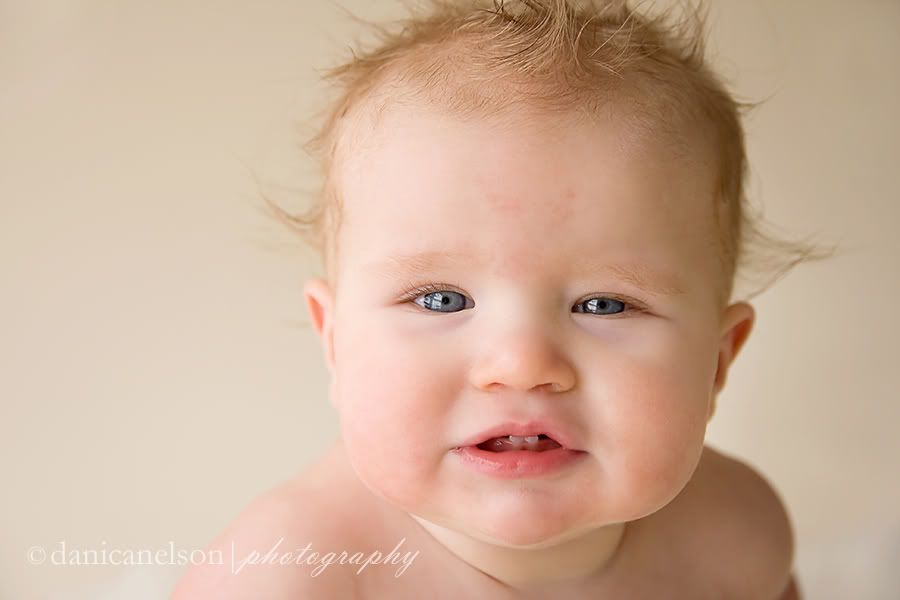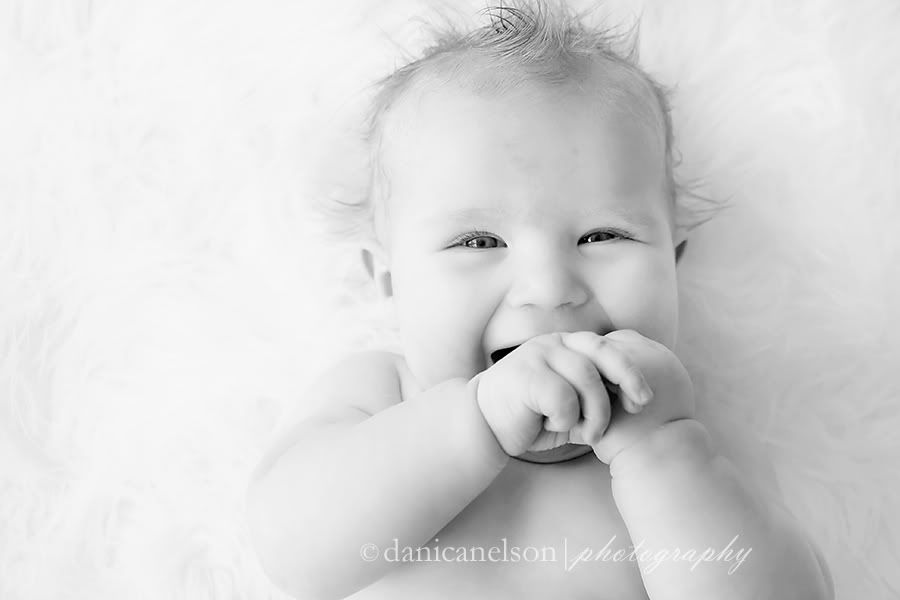 Could NOT resist getting a shot of those darling thighs.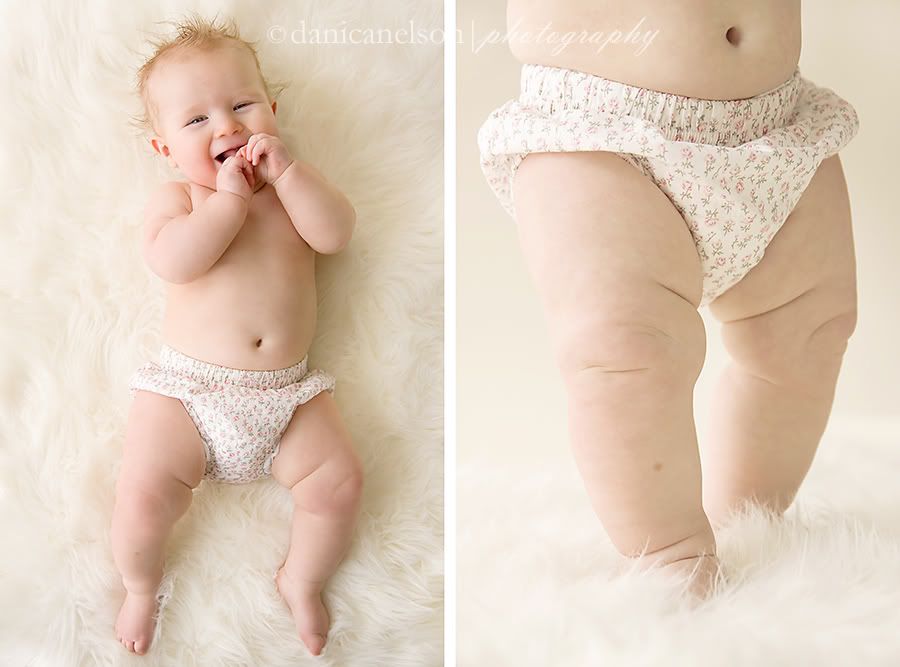 Aren't her outfits just perfect? I love the simple girlish look of the dress, and the trendy tulle in her purple ensemble.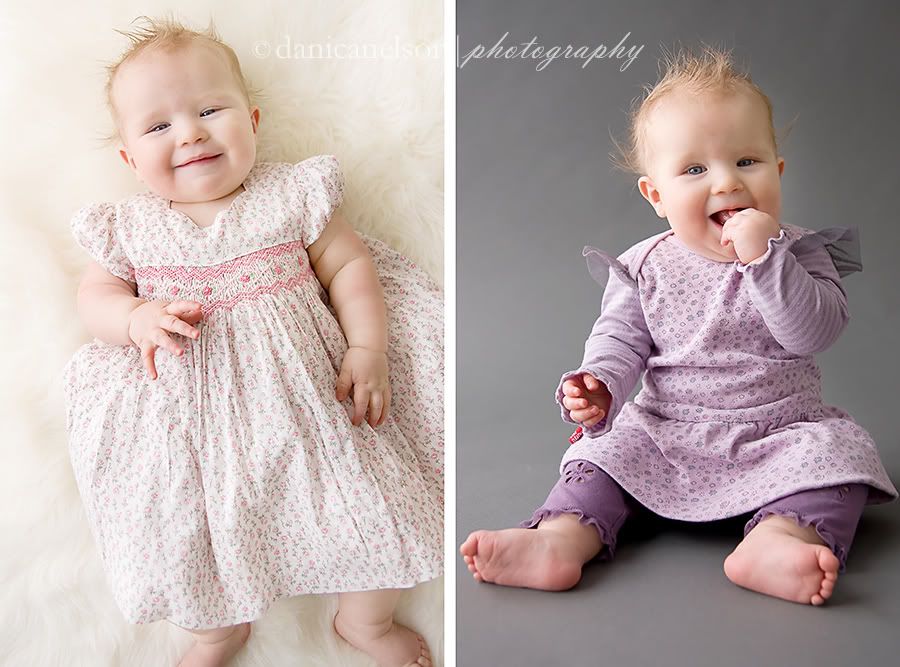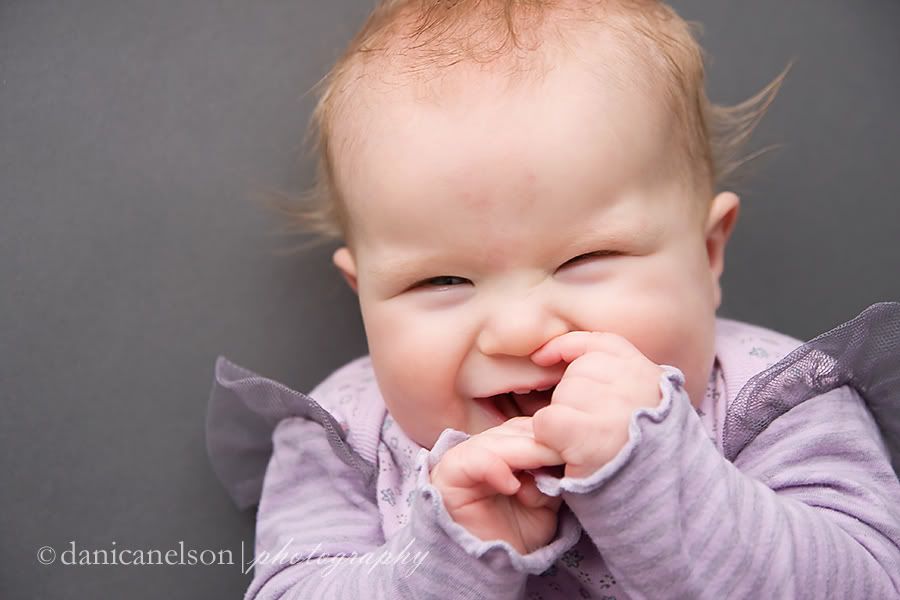 Did I mention she's a happy girl?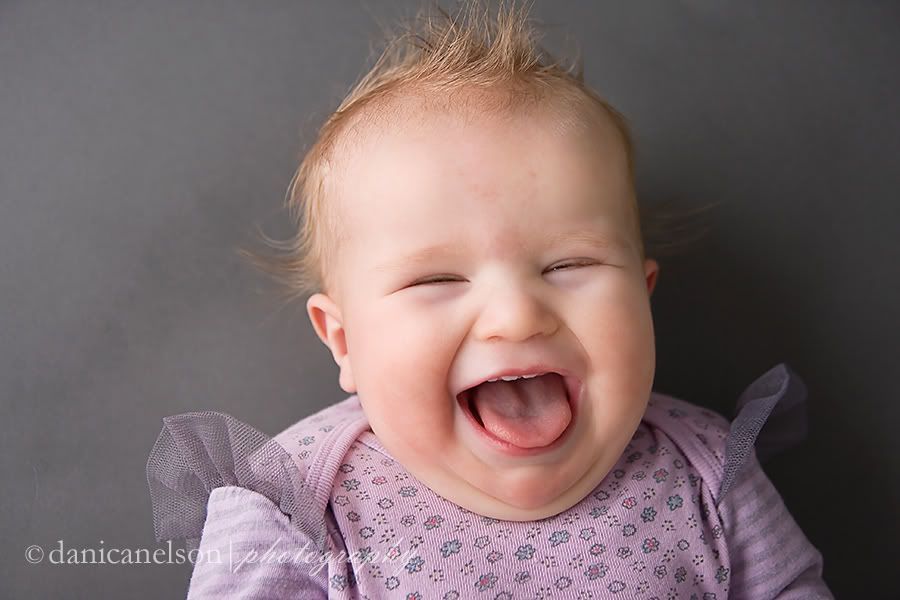 Thanks Heather! I look forward to at least another session before we both move!