Ready for a Tell All...Thursday? All right! I finally found time to put this tutorial together for a do-it-yourself backdrop stand. This one was designed and put together by my husband's awesome parents. I'm sure there are many ways you could do this. This one simply dissects my stand and hopefully offers enough instruction for you to build one for yourself.
Hopefully this is self-explanatory, but please let me know if you have any questions!
*Sorry this is so small - for some reason it won't post larger! You should be able to save it and then zoom in yourself...but please don't repost or use it without proper credit and a link. Thanks!


Here's another look at the base, without all the writing. The reason the two shorter legs of the base are different lengths is so that they can twist and accomodate uneven ground. This has actually come in handy in some situations. Most of the joints are glued together with pvc pipe glue, but some aren't so that they can be pulled apart for storing and changing out pieces, etc.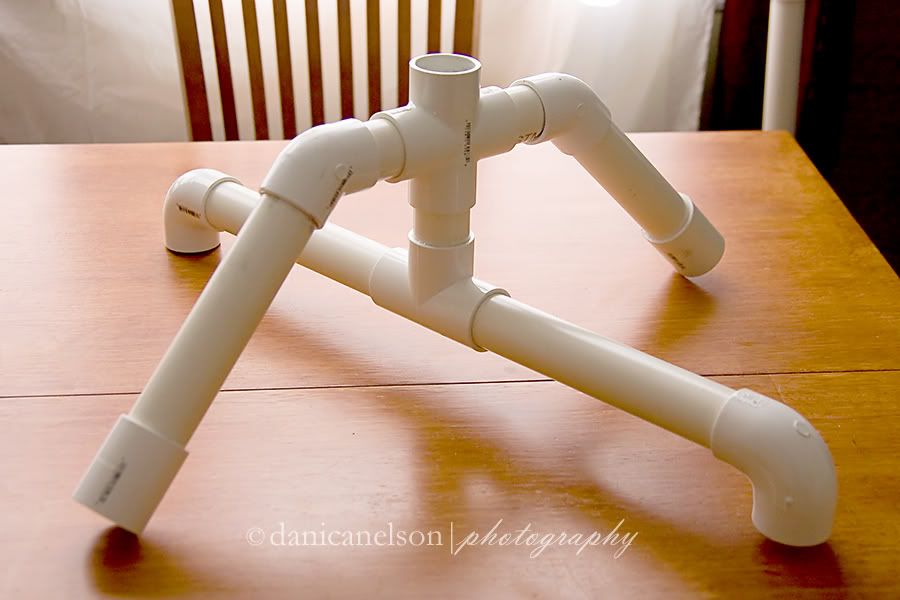 Good luck!!
For some reason I couldn't get the tutorial image to post as large as I wanted. I've included it again below so you can hopefully click it and have it open larger in another window.