My little friend Maggie (see newborn pics
HERE
) is about three months old already, so it was time for an update. She is the happiest, sweetest, smiliest baby girl and she is so very loved.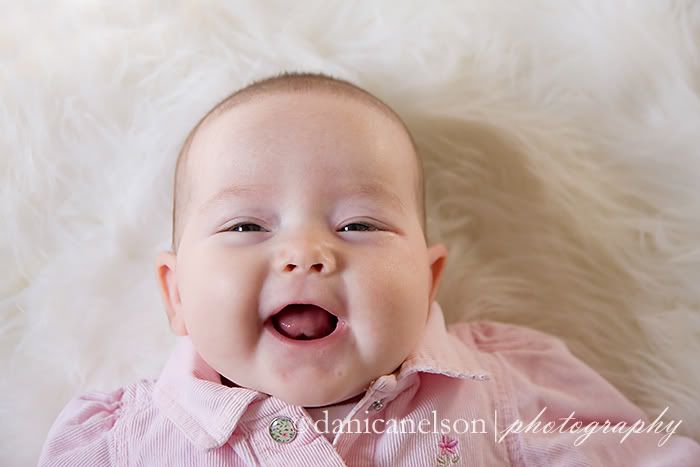 She just loves that thumb, and so do I.



You've got some nice rolls goin' there, Mags.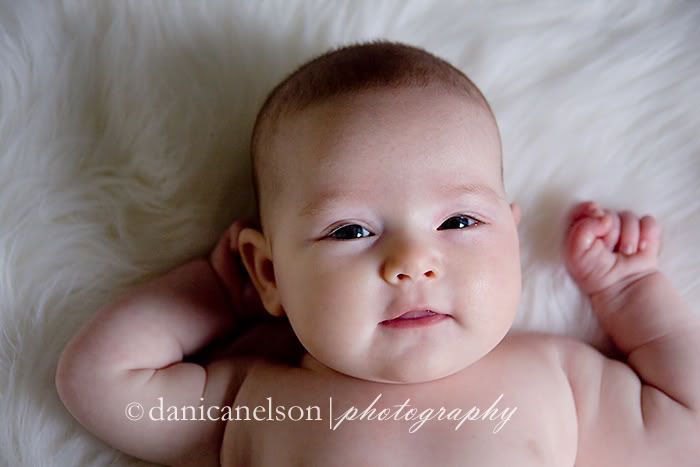 Hip hip, hooray! (Julie, we did catch the dimple.)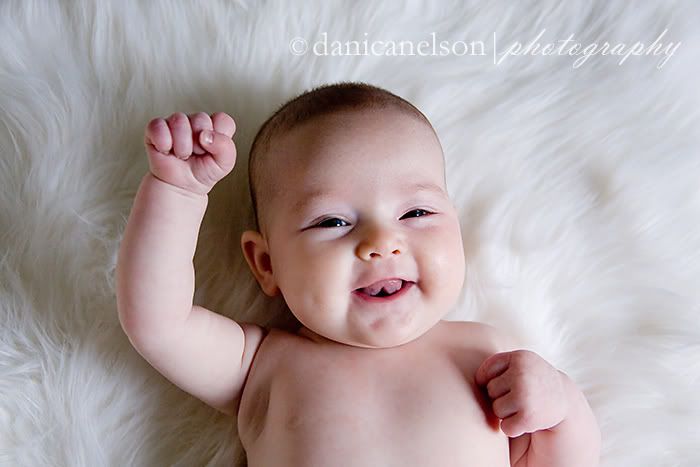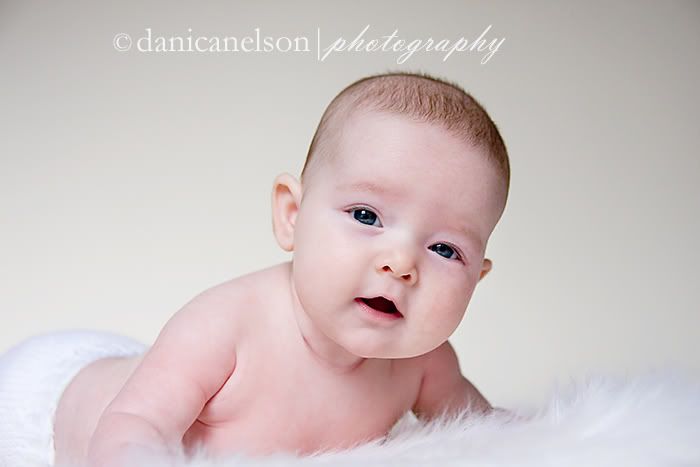 My other darling neighbor Amee crocheted some new hats for me and I love them!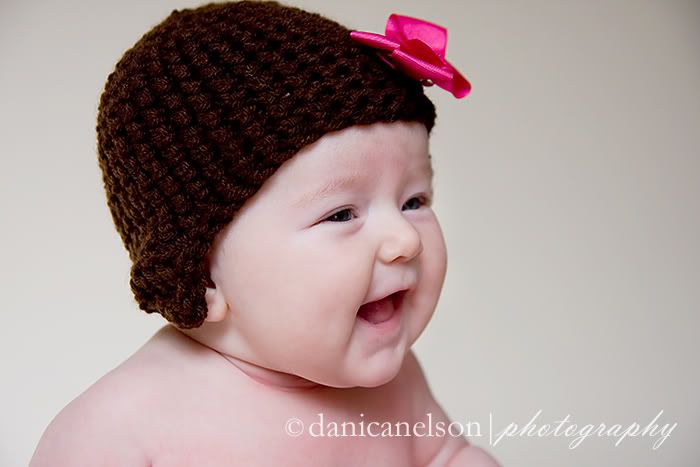 In her sweet little happy place.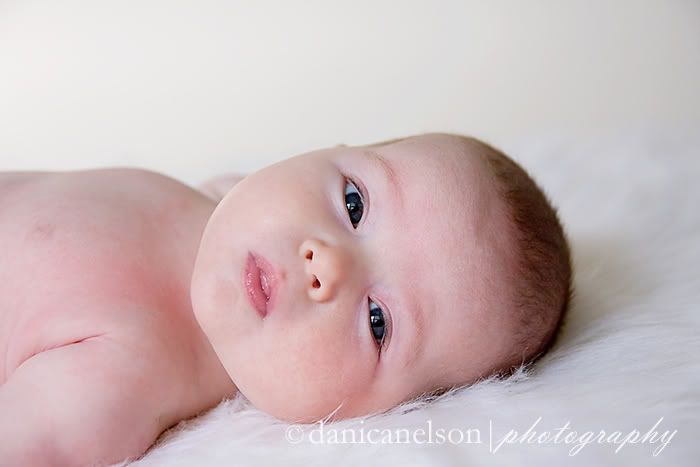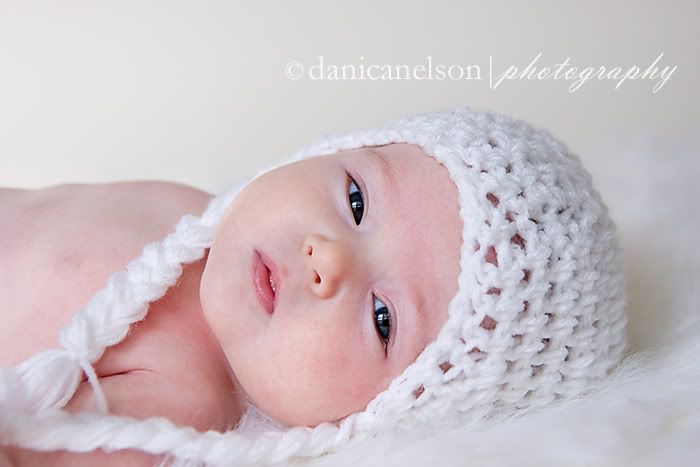 Couldn't resist snapping a few of her on Mom's lap.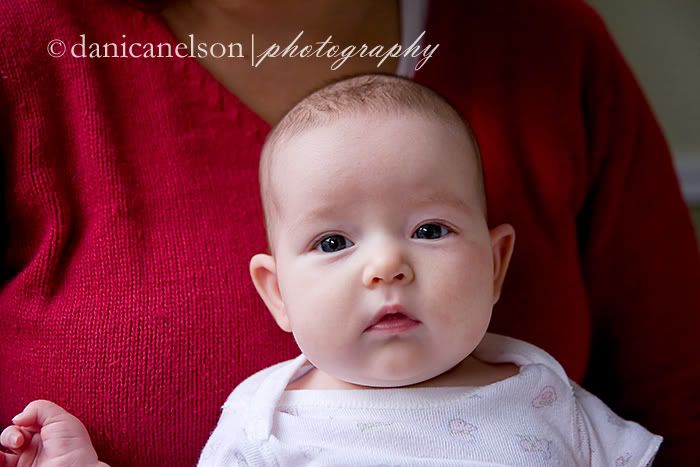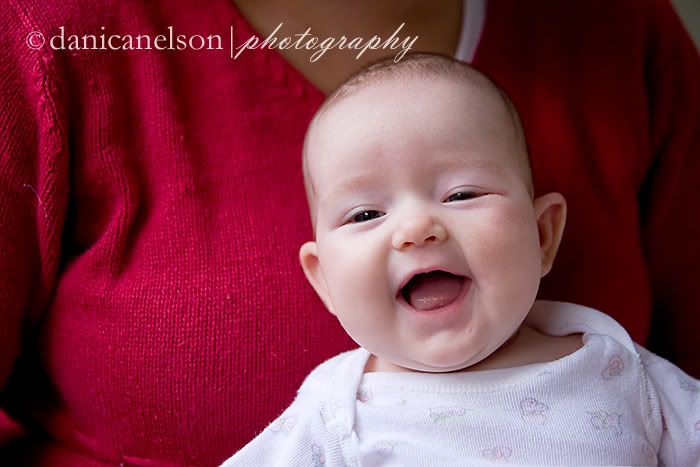 Julie, if I promise to take pictures of Maggie allllll the time, will you please please not move?!?!