Baby Wayle was just about a month old for his session. He was asleep when he got here, so we did the whole session in his cute decked-out outfit so we wouldn't wake him up! He woke up at the end of the session so we stripped him down to a diaper cover. :)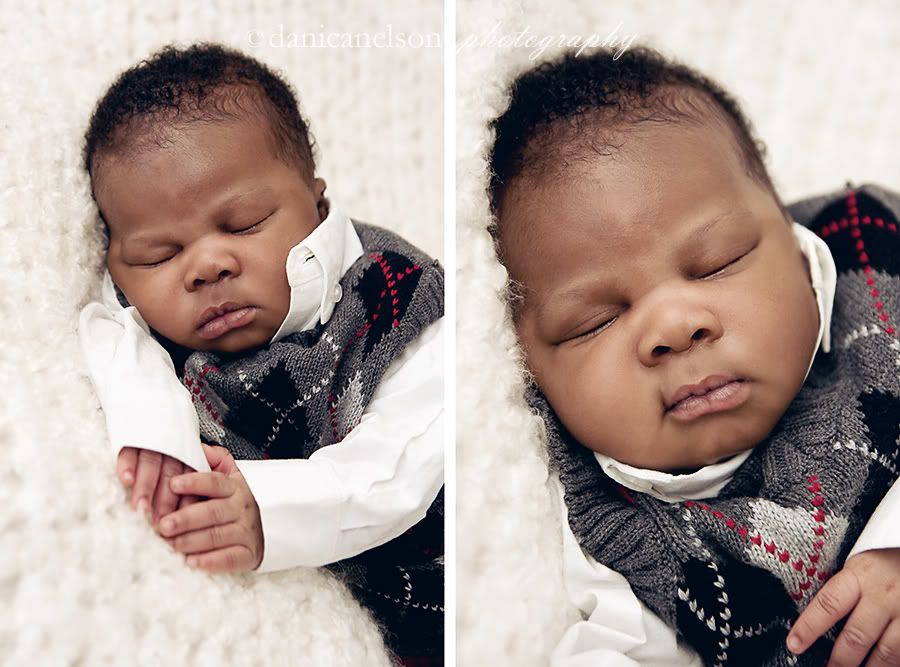 Loving those tight curls!



Wouldn't mind those pouty lips myself.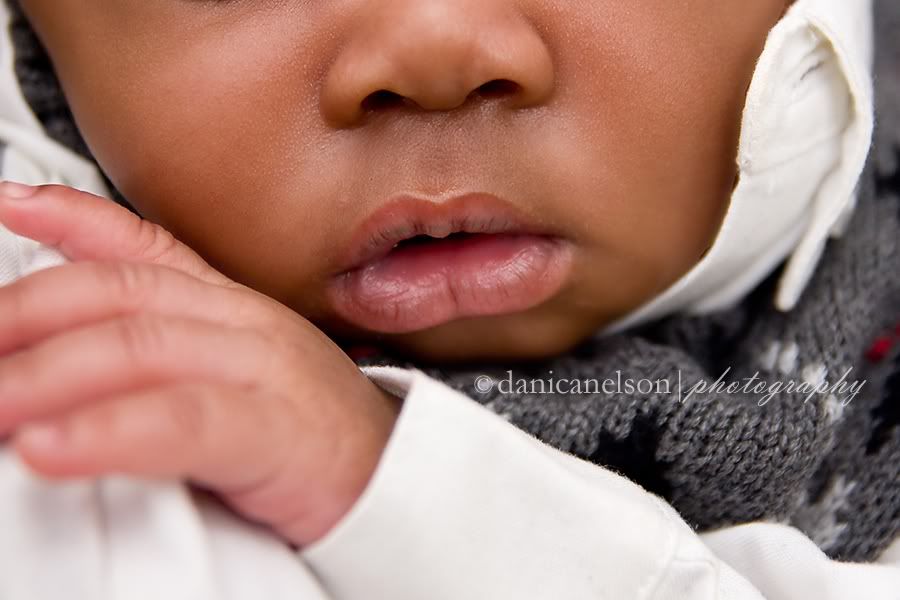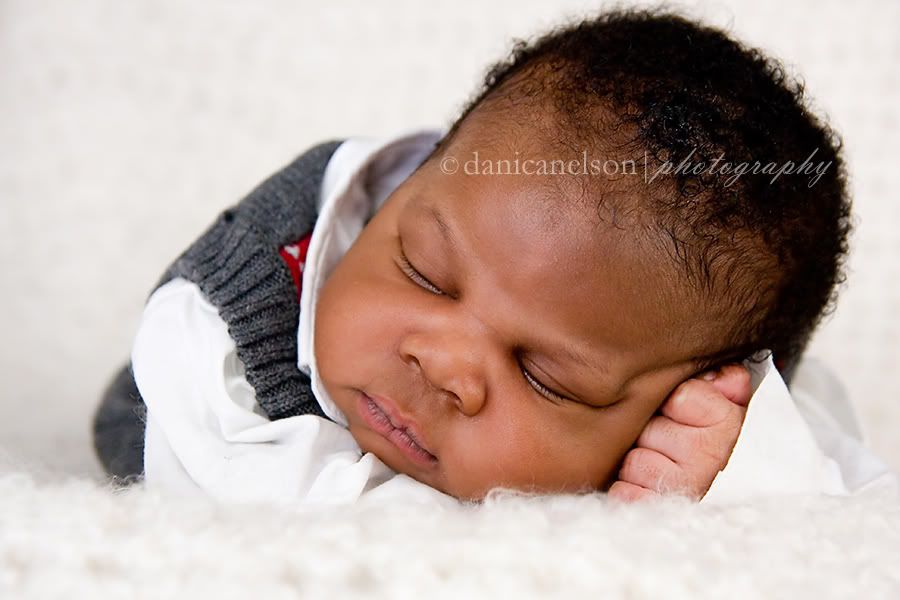 Thanks for a fun morning - it was so great to meet your little man!